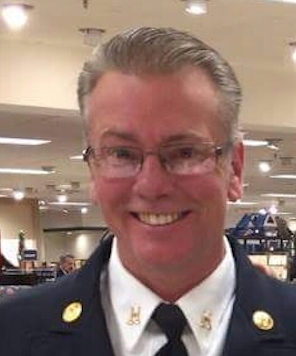 It is with deep sorrow that we inform you of the line of duty death of Captain Art Ricks of the St. Louis City Fire Department, Local 73. Captain Ricks lost his battle with cancer in the early morning hours of March 30, 2017. Captain Ricks served the city fire department for almost 27 years with his most recent assignment at Rescue Squad 2 A shift. He was stationed in various neighborhoods and worked as an instructor to many recruits. He is survived by his wife of many years, two sons, and a grandchild.
The visitation will be held on Sunday, April 2, 2017 from 3:00-8:00 PM at the John Ziegenhein Funeral Home, 7027 Gravois Avenue, St. Louis, MO 63116; phone: 314.352.2600.

At the Tower Grove Baptist Church, 4257 Magnolia Ave., St. Louis, MO there will be a viewing from 9:00-10:00 AM with the funeral immediately following. Burial will be at St. Matthews cemetery.

Expressions of sympathy or condolences for the family or the Local can be sent to IAFF Local 73 at 4271 Delor St, St. Louis, MO 63116-2343.