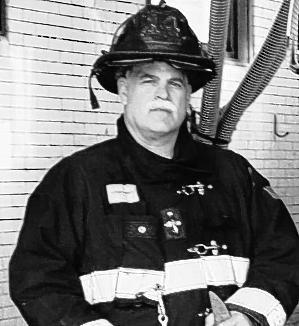 It is with deepest regret and sorrow to report the LODD of Fire Fighter Robert Abell, IAFF 2nd District, Local 73, Saint Louis, MO. Brother Abell, 54, passed away from brain cancer on September 24, 2017.

Visitation will be held on Thursday, September 28, 2017 from 2:00-8:00 PM at the Hoffmeister Colonial Mortuary, 6464 Chippewa Street, Saint Louis, MO 63109.

The funeral service will be held at 11:00 AM on Friday, September 29, 2017 at Gethsemane Lutheran Church, 3600 Hampton Avenue, Saint Louis, MO 63109.

Expressions of sympathy or condolences for the family or the Local can be sent to IAFF Local 73 at 4271 Delor St, Saint Louis, MO 63116-2343. Online Obituary can be viewed here.