2018 FCSN Health & Wellness Symposium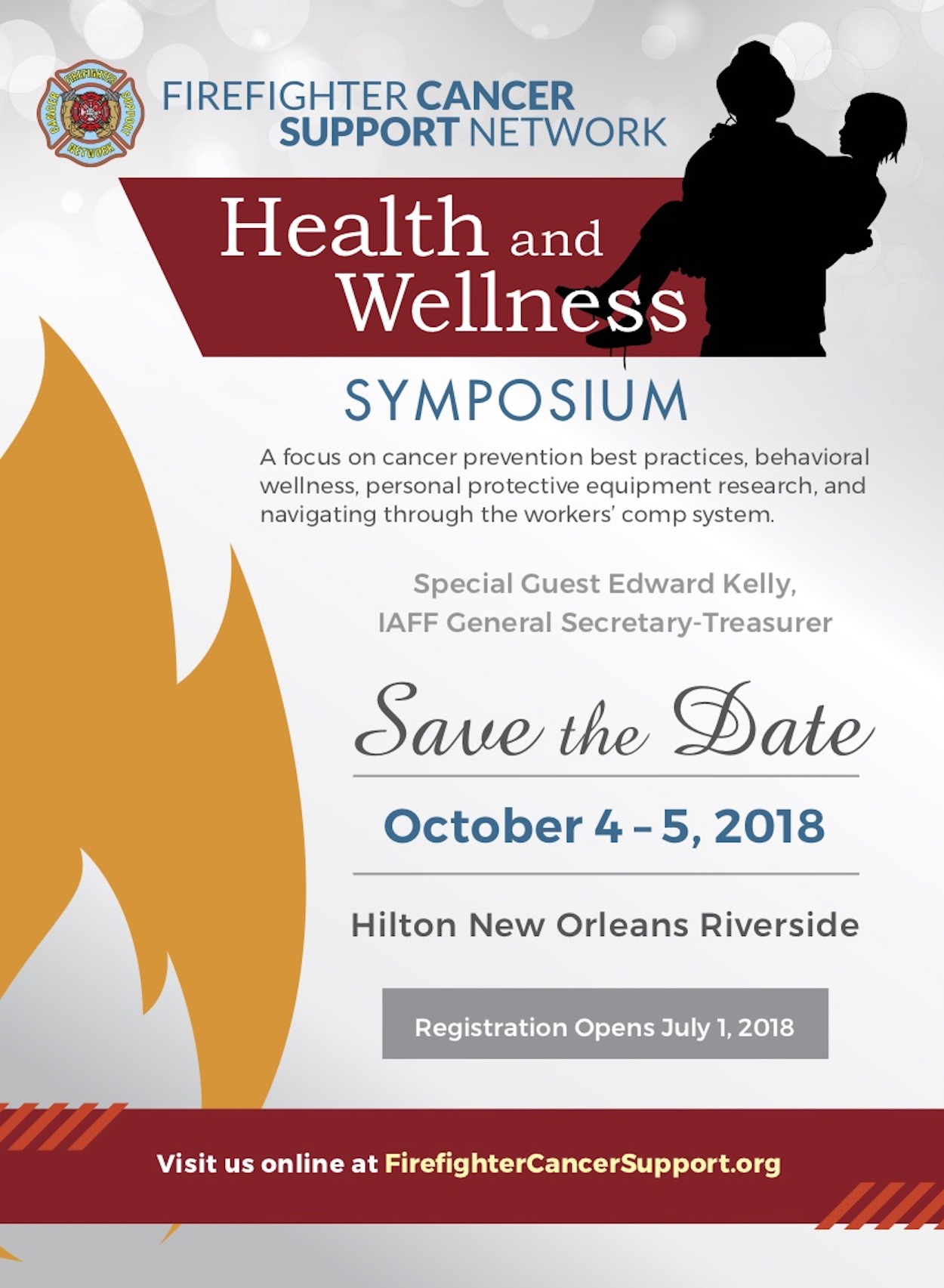 The Firefighter Cancer Support Network Health and Wellness Symposium will be held in New Orleans at the Hilton Riverside on October 3-5, 2018. We will have guest speakers from across the United States speaking in reference to cancer prevention, PTSD, legislative issues, fitness and behavorial health.
The registration fee for this event is $75.00 which includes breakfast and lunch. Dinner is on your own. Register Online here. There is a group rate for lodging and it will expire on September 3, 2018. Event Agenda here.