IAFF Local 781 LODD David Jameson, Jr.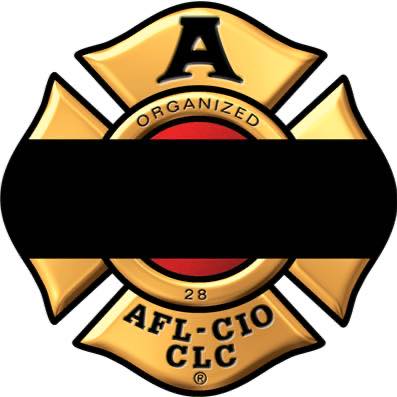 The Missouri State Council of Fire Fighters sends our condolences to the brothers and sisters of IAFF Local 781, representing the Fire Fighters of Independence, Missouri for the line-of-duty death of Fire Fighter David Jameson, Jr.

Brother Jameson died of an apparent heart attack late last week while on an emergency call. He was 52 years old and had served with the Independence Fire Department for over 23 years.
He is survived by his ten children, his mother, grandmother, two brothers, and two sisters.
---
The City of Independence Fire Department today announced details on how the community can help them honor the service of Firefighter David Jameson, Jr. This Sunday, May 17, there will be a drive-thru visitation through the parking lot of the Cable Dahmer Arena (formerly known as Silverstein Eye Centers Arena located at 19100 E. Valley View Parkway) from 4 to 7 p.m. Due to the current health restrictions, the public will not be allowed to exit their vehicles. The procession will be directed around the parking lot of the arena beginning at the east entrance into the arena off of East Valley View Parkway.

Following the public drive-thru visitation there will be a public safety procession through the parking lot of Cable Dahmer Arena.

A private funeral service will be held on Monday, May 18, following a procession led by Independence Fire and Police Department vehicles at approximately 1 p.m. from the Speaks Suburban Chapel located at 18020 East 39th Street S. and passing by Independence Fire Station 5 at 11301 E. 35th Street.

IAFF Local 781 Good and Welfare has established a David F. Jameson Memorial Fund in honor of Firefighter David F. Jameson to benefit his family. Checks should be made payable to Independence Firefighters Local 781. Memo: David F Jameson Jr. Memorial and mail to:

IAFF Local 781 Professional Firefighters of Independence
320 E. Pacific Ave
Independence MO 64050

A complete obituary for Firefighter Jameson can be found here, https://bit.ly/2Lromkk.