Death Notice: Lorenzo Tutt, Sr.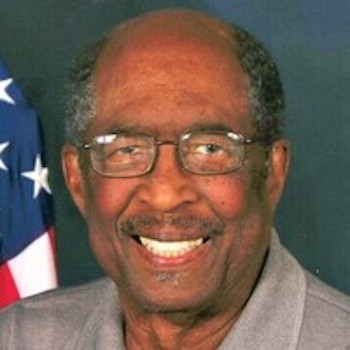 It is with a heavy heart that we announce the passing of Lorenzo Tutt, Sr., 84, of Lee's Summit, MO. Lorenzo retired from the Kansas City Fire Department after 32 years of service at the rank of Fire Captain and was also a member of the International Association of Fire Fighters Local #42 for 59 years. Lorenzo served as the Secretary-Treasurer of the MSCFF and, upon his retirement, was bestowed the honor of Secretary-Treasurer Emeritus.
Visitation will be held on Friday, December 9, 2022, from 10:00 AM till 12:00 PM at E.S. Eley & Sons Funeral Chapel, located 4707 E. Truman Road, Kansas City, MO 64127. Funeral service is to follow at NOON at the Funeral Chapel. Burial at Longview Cemetery, located at 12700 E. Raytown Road, Kansas City, MO 64149. Online Condolences can be made here.